Lady Marguerite lives a life most 17th century French girls can only dream of: money, designer dresses, suitors and a secure future. Except she suspects she may be falling for her best friend Claude, a common smithie in the family's steam forge.

When Claude leaves for New France in search of a better life, Marguerite decides to follow him and test her suspicions of love. But the trip proves more harrowing than she had anticipated, revealing secrets and testing her strength as well as her heart. Love, adventure and restitution await her in Canada, but only if she can survive the voyage.
When Prudence Alessandra Maccon Akeldama (Rue to her friends) is given an unexpected dirigible, she does what any sensible female would under similar circumstances - names it the Spotted Custard and floats to India in pursuit of the perfect cup of tea. But India has more than just tea on offer. Rue stumbles upon a plot involving local dissidents, a kidnapped brigadier's wife, and some awfully familiar Scottish werewolves. Faced with a dire crisis and an embarrassing lack of bloomers, what else is a young lady of good breeding to do but turn metanatural and find out everyone's secrets, even thousand-year-old fuzzy ones?
Fler nya boksläpp
Svenska böcker/översättningar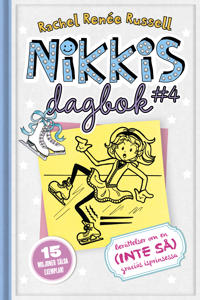 Fridas tankar
Två steampunk-böcker högst upp på önskelistan den här veckan. En spinoff på en favoritserie och en mycket lovande stand-alone -
Prudence
och
The Perilous Journey of the Not-So-Innocuous Girl
.
Spirit Animal-serien
, där första boken nu släpps på svenska, verkar också intressant. Något som är extra roligt med den här serien är att varje bok är skriven av olika författare - Brandon Mull, Maggie Stiefvater, Garth Nix, Marie Lu, Shannon Hale... En hel massa duktiga författare med andra ord. Den kan ju inte bli fel!