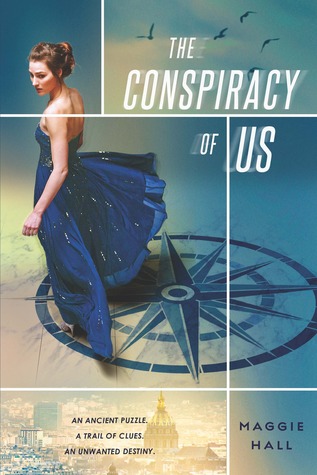 The Conspiracy of Us -
Maggie Hall
To fight her destiny as the missing heir to a powerful and dangerous secret society, sixteen-year-old Avery West must solve an ancient puzzle in a deadly race across Europe. Forbidden love and code-breaking, masked balls and explosions, destiny and dark secrets collide in this romantic thriller, in the vein of a YA DaVinci Code.
Avery West's newfound family can shut down Prada at the Champs-Elysees when they want to shop in peace, and can just as easily order a bombing when they want to start a war.
They are part of a powerful and dangerous secret society called the Circle of Twelve, and Avery is their missing heir. If they discover who she is, some of them will want to use her as a pawn. Some will want her dead.
To thwart their plans, Avery must follow a trail of clues from the landmarks of Paris to the back alleys of Istanbul and through a web of ancient legends and lies. And unless she can stay one step ahead of beautiful, volatile Stellan, who knows she's more than she seems, and can decide whether to trust mysterious, magnetic Jack, she may be doomed after all.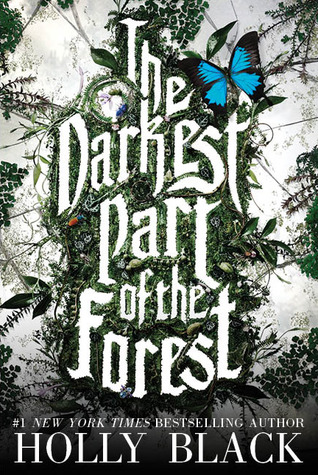 The Darkest Part of the Forest -
Holly Black
Children can have a cruel, absolute sense of justice. Children can kill a monster and feel quite proud of themselves. A girl can look at her brother and believe they're destined to be a knight and a bard who battle evil. She can believe she's found the thing she's been made for.
Hazel lives with her brother, Ben, in the strange town of Fairfold where humans and fae exist side by side. The faeries' seemingly harmless magic attracts tourists, but Hazel knows how dangerous they can be, and she knows how to stop them. Or she did, once.
At the center of it all, there is a glass coffin in the woods. It rests right on the ground and in it sleeps a boy with horns on his head and ears as pointed as knives. Hazel and Ben were both in love with him as children. The boy has slept there for generations, never waking.
Until one day, he does…
As the world turns upside down, Hazel tries to remember her years pretending to be a knight. But swept up in new love, shifting loyalties, and the fresh sting of betrayal, will it be enough?
Fler nya boksläpp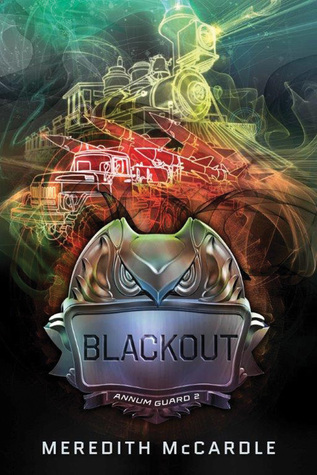 Svenska böcker/översättningar
Fridas tankar
Flera nya spännande releaser den här veckan! The Conspiracy of Us ligger i topp på min lista. Jag menar, man kan väl omöjligen tacka nej till hemliga sällskap, maskeradbaler, gåtor, hemligheter och resor genom Europa? Låter det inte alldeles fantastiskt? Håller tummarna för att den kan leva upp till förväntningarna. The Darkest Part of the Forest är en annan titel som hamnar på min önskelista. Jag har inte läst något som Holly Black skrivit själv, men jag gillade hennes samarbete med Cassandra Clare, så jag är nyfiken på hennes senaste. Som om jag vore fantastisk är sista delen i Sofia Nordins postapokalyptiska trilogi och jag har länge varit nyfiken på den. Kanske skulle vara passande med maratonläsning av hela serien nu?