Every little girl goes through her princess phase, whether she wants to be Snow White or Cinderella, Belle or Ariel. But then we grow up. And life is not a fairy tale.Christine Heppermann's collection of fifty poems puts the ideals of fairy tales right beside the life of the modern teenage girl. With piercing truths reminiscent of Laurie Halse Anderson and Ellen Hopkins, this is a powerful and provocative book for every young woman. E. Lockhart, author of We Were Liars, calls it "a poetic attack on the beauty myth that's caustic, funny, and heartbreaking."Cruelties come not just from wicked stepmothers, but also from ourselves. There are expectations, pressures, judgment, and criticism. Self-doubt and self-confidence. But there are also friends, and sisters, and a whole hell of a lot of power there for the taking. In fifty poems, Christine Heppermann confronts society head on. Using fairy tale characters and tropes, Poisoned Apples explores how girls are taught to think about themselves, their bodies, and their friends. The poems range from contemporary retellings to first-person accounts set within the original tales, and from deadly funny to deadly serious. Complemented throughout with black-and-white photographs from up-and-coming artists, this is a stunning and sophisticated book to be treasured, shared, and paged through again and again.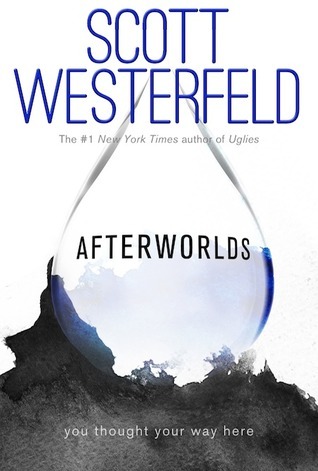 Darcy Patel has put college and everything else on hold to publish her teen novel, Afterworlds. Arriving in New York with no apartment or friends she wonders whether she's made the right decision until she falls in with a crowd of other seasoned and fledgling writers who take her under their wings…
Told in alternating chapters is Darcy's novel, a suspenseful thriller about Lizzie, a teen who slips into the 'Afterworld' to survive a terrorist attack. But the Afterworld is a place between the living and the dead and as Lizzie drifts between our world and that of the Afterworld, she discovers that many unsolved - and terrifying - stories need to be reconciled. And when a new threat resurfaces, Lizzie learns her special gifts may not be enough to protect those she loves and cares about most.
Fler nya boksläpp
Fridas tankar
Poisoned Apples har inte bara ett väldigt snyggt omslag utan verkar dessutom ganska så fantastisk i sig. Har aldrig direkt läst dikter, men tycker att det låter superspännande med dikter som tar upp vardagliga och mörka problem, samtidigt som de är kopplade till sagor. Den här hamnar helt klart högt upp på min TBR! Spännande men något nytt och annorlunda! Afterworlds låter också som en lite annorlunda bok och jag känner att jag verkligen vill ha annorlunda just nu. Är så trött på de gamla vanliga stereotypa berättelserna. Känner att jag behöver lite omväxling om jag inte ska falla in i ännu en lässvacka.