Unhinged (Splintered #2) - A.G. Howard
Alyssa Gardner has been down the rabbit hole and faced the bandersnatch. She saved the life of Jeb, the guy she loves, and escaped the machinations of the disturbingly seductive Morpheus and the vindictive Queen Red. Now all she has to do is graduate high school and make it through prom so she can attend the prestigious art school in London she's always dreamed of.

That would be easier without her mother, freshly released from an asylum, acting overly protective and suspicious. And it would be much simpler if the mysterious Morpheus didn't show up for school one day to tempt her with another dangerous quest in the dark, challenging Wonderland—where she (partly) belongs.

As prom and graduation creep closer, Alyssa juggles Morpheus's unsettling presence in her real world with trying to tell Jeb the truth about a past he's forgotten. Glimpses of Wonderland start to bleed through her art and into her world in very disturbing ways, and Morpheus warns that Queen Red won't be far behind.

If Alyssa stays in the human realm, she could endanger Jeb, her parents, and everyone she loves. But if she steps through the rabbit hole again, she'll face a deadly battle that could cost more than just her head.
The Almost Girl - Amalie Howard
Seventeen-year-old Riven is as tough as they come. But coming from a world ravaged by a devastating android war, she has to be. There's no room for softness, no room for emotion, no room for mistakes. A Legion General, she is the right hand of the young Prince of Neospes, a parallel universe to Earth. In Neospes, she has everything: rank, responsibility and respect. But when Prince Cale sends her away to find his long-lost brother, Caden, who has been spirited back to modern day Earth, Riven finds herself in uncharted territory.

Thrown out of her comfort zone but with the mindset of a soldier, Riven has to learn how to be a girl in a realm that is the opposite of what she knows. Riven isn't prepared for the beauty of a world that is unlike her own in so many ways. Nor is she prepared to feel something more than indifference for the very target she seeks. Caden is nothing like Cale, but he makes something in her come alive, igniting a spark deep down that goes against every cell in her body. For the first time in her life, Riven isn't sure about her purpose, about her calling. Torn between duty and desire, she must decide whether Caden is simply a target or whether he is something more.

Faced with hideous reanimated Vector soldiers from her own world with agendas of their own, as well as an unexpected reunion with a sister who despises her, it is a race against time to bring Caden back to Neospes. But things aren't always as they seem, and Riven will have to search for truth. Family betrayals and royal coups are only the tip of the iceberg. Will Riven be able to find the strength to defy her very nature? Or will she become the monstrous soldier she was designed to be?
Fler nya boksläpp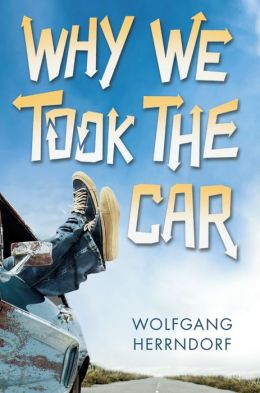 Vill läsa

Agnes: Unhinged är jag mest intresserad av den här veckan. Har inte läst första boken, men blir riktigt sugen på att köpa båda två nu. Come to Me Quietly, The Impossible Knife of Memory, Defy, A Breath of Frost och No One Else Can Have You är jag också väldigt nyfiken på.

Frida: Många böcker som ser lovande ut den här veckan!:D
Unhinged: Splintered står så fint och väntar i min bokhylla och självklart vill jag ha uppföljaren! Inte mist för det fina omslagets skull.
Enders: Tycker att den här serien låter mycket intressant, men tyvärr har den de kanske fulaste omslagen någonsin...
The Almost Girl: När jag läste beskrivningen av den här boken tänkte jag direkt att det var min typ av bok. Och det bästa av allt - det ser ut att vara en stand-alone! Tjohoo! Tyvärr har förhandsläsarna gett det hemskt dåligt betyg, vilket är otroligt tråkigt men jag tror nog att jag vill ge den en chans ändå.
The Impossible Knife of Memory: Har hört så mycket gott om författaren, men har fortfarande inte läst någon av hennes böcker. Kanske den här kan vara bra att börja med?
A Breath of Frost: Sedan jag läste Born Wicked har jag varit sugen på fler häxböcker och den här låter mycket lovande. Särskilt mysteriedelen!
Flame: Jag har de två första böckerna stående, väldigt olästa, i bokhyllan och om jag gillar dem kommer jag garanterat att läsa den avslutande delen i trilogin också.
Finast omslag

Agnes: Omslaget till Unhinged är superfint!

Frida: Omslaget till Unhinged är helt klart finast den här veckan.
Vill inte läsa

Agnes: Enders, Independent Study och Wide Open intresserar mig inte speciellt mycket. Being Sloane Jacobs verkade bara rörig så den känner jag inte heller för att läsa.

Frida: Jag var supernyfiken på Defy fram till att jag förstod att den skulle innehålla en kärlekstriangel. Varför förstöra en annars så lovande handling med en kärlekstriangel? -.-
Fulast omslag

Agnes: Enders!

Frida: Nämnde ovanför att det nog inte finns ett fulare omslag än det till Enders, men jo, det finns det. Omslaget till Game Slaves.